Introduction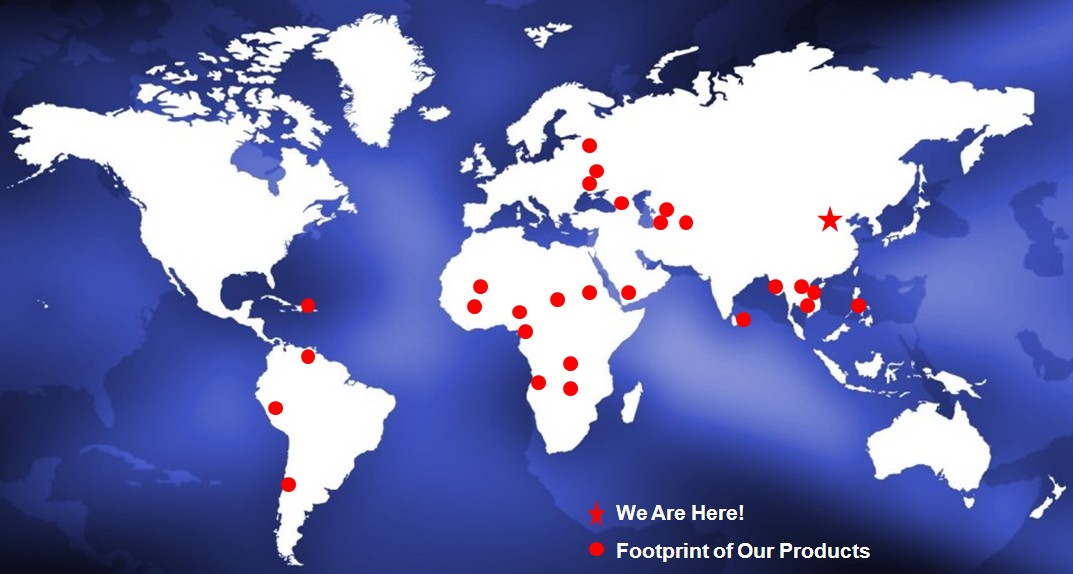 Overview
Hebei Tiancheng Pharmaceutical Co., Ltd is located in Cangzhou City of Hebei Province, near Beijing City and Tianjin City. Our company has a very convenient overland traffic network which is made up by Jinghu railway, Jinghu highway and Shihuang highway. In addition, Huanghua Port is inside Cangzhou City, and the distance is only 100 kilometers between Tianjin Xingang Port and Cangzhou City.
Established in 1970 as a state-owned enterprise, Hebei Tiancheng Pharmaceutical Co., Ltd has more than 40 years' professional experience of pharmaceuticals. Our company was reorganized into the limited liability company in March 2010. With permanent assets of 300 million RMB and over 1,000 sets of equipments, Hebei Tiancheng Pharma is a comprehensive chemical pharmaceutical enterprise in Cangzhou City and also High-tech Enterprise of Hebei Province.
Organization and Products

Now Hebei Tiancheng Pharma is a enterprises group containing Tiancheng Pharma (Generic drugs factory which has two sites at No.18 Jinguang Street and No.51 Xingye Road), Dawn Pharma (Oncology drugs factory), Nuote Pharma (API Factory), as well as Tianjin YTC Pharma (R&D Institute).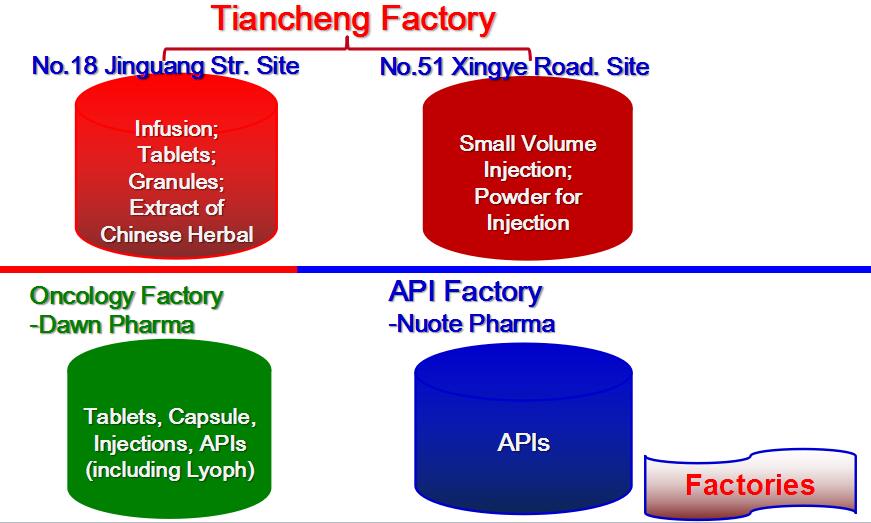 Currently there is more than 1000 work staff including a number of professional talents. We have workshops complying with national GMP requirements, advanced equipments and precision detecting instruments. And the annual sales amount can reach 600 million RMB. Our company can produce 200 different drug products of dosage formulations: intravenous infusion, small volume injection, irrigation solution, powder for injection, APIs, tablets and granules. We can also produce the extracts of traditional Chinese medicine. The annual output of infusion products can reach 350 million bottles, glass ampoule small volume injection products 400 million ampoules, plastic ampoule small volume injection products 40 million ampoules, powder for injection products 30 million ampoules, granules 300 million bags, 1.5 billion tablets and 1,400 tons traditional Chinese medicine extract.
Development of Foreign Trade
After more than 40 years' development, our company insists the company culture: "Diligence & integrity set up our business, Proficiency & innovation flourish our business" and the company principle "making good medicine for people". Our products sell well in different regions of 20 domestic provinces.
In order to provide good quality medicine to the patient all over the world, we started direct foreign trade business on 2010. Until now, our products have sold well in more than 30 foreign countries, such as Russia, Uzbekistan, Southeast Asia, South America, Africa and other countries and markets. The products of different dosage formulations sell well in domestic markets as well as these foreign countries.
Expecting the win-win cooperation with you !